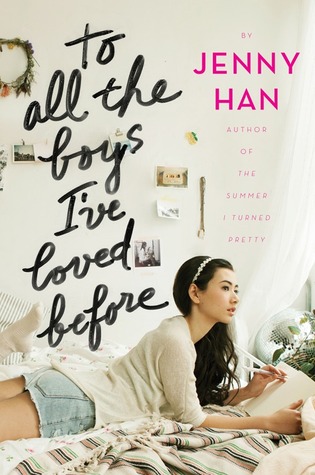 Summary
To All the Boys I've Loved Before is the story of Lara Jean, who has never openly admitted her crushes, but instead wrote each boy a letter about how she felt, sealed it, and hid it in a box under her bed. But one day Lara Jean discovers that somehow her secret box of letters has been mailed, causing all her crushes from her past to confront her about the letters: her first kiss, the boy from summer camp, even her sister's ex-boyfriend, Josh. As she learns to deal with her past loves face to face, Lara Jean discovers that something good may come out of these letters after all.
Flo's Review
If you skin through the reviews on Goodreads, you see a lot of, "This was cute." I think cute is a good way to describe it. First of all, I love the idea of writing letters to your exes as your final hurrah, and then putting them out of your heart forever. (Well, or trying to. At least out of the front of your mind.)
When I was in middle school, I had a slumber party at my house. My friends locked me out of my room and read my diary. This incident scared me away from writing for many years and basically sucked. I share this horror story with you because I know what Lara Jean was going through. There are some thoughts, feelings, that are meant for you and you alone -- at that time. Not to say that they can't be shared later or differently, but in some moments they should be yours and yours alone.
Lara Jean seemed a little.....childish? to me. But then I had to keep reminding myself that she's, what, 15 years old? She is still a child. I'm not really a fan of Peter K. I'll try to keep this spoiler free, but I just don't think he's right for Lara Jean. I'm a fan of Josh, but I'm always a sucker for the boy next door. I loved reading about the relationship between the sisters and how they looked out for each other and for their dad.
The letters played out to different endings, and I really liked that some letters played a major part in the story line while others got a quick resolution, or no resolution at all. That is very true to life.
I was really surprised to find out that this is duology! Happy surprised, because I didn't love the way this one ended. So bring on P.S. I Still Love You, so I can continue to have hope for my ship! LOL