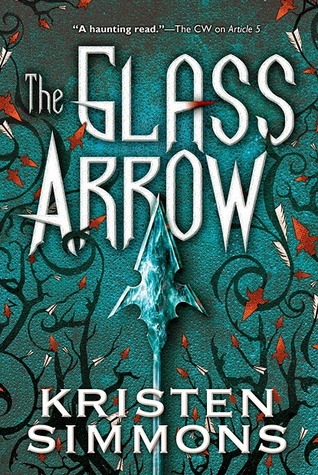 Book Summary
The Handmaid's Tale meets Blood Red Road in Glass Arrow, the story of Aya, who lives with a small group of women on the run from the men who hunt them, men who want to auction off breeding rights to the highest bidder.
In a world where females are scarce and are hunted, then bought and sold at market for their breeding rights, 15-year old Aya has learned how to hide. With a ragtag bunch of other women and girls, she has successfully avoided capture and eked out a nomadic but free existence in the mountains. But when Aya's luck runs out and she's caught by a group of businessmen on a hunting expedition, fighting to survive takes on a whole new meaning.
Flo's Review
Let's do this review a little differently, okay?! Here are the top three things I liked about The Glass Arrow--
In third place, for the bronze... Kiran was full of surprises -- good ones: At least three times while reading this, Kiran did something that surprised me. But good surprises, so it was all good. It makes for an interesting read when you think you have someone figured out and then something drops and you realize that you do NOT. 
In second place, for the silver... the title: We discover why this book is named The Glass Arrow about 2/3 of the way into the story. I love the story behind it and how it relates to Aya.
And for the gold, the number number one thing I like most about the The Glass Arrow...
{Drumroll please...}