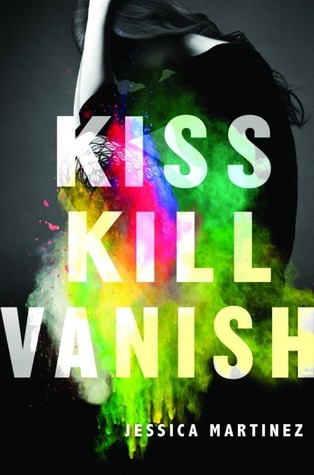 Book Summary
Valentina Cruz no longer exists.
One moment, she was wrapped in Emilio's arms, melting into his kiss. The next, she was witnessing the unthinkable: a murder in cold blood, ordered by her father and carried out by her boyfriend. When Emilio pulled the trigger, Valentina disappeared. She made a split-second decision to shed her identity and flee her life of privilege, leaving the glittering parties and sultry nightlife of Miami far behind.
She doesn't know how to explain to herself what she saw. All she knows now is that nothing she believed about her family, her heart, or Emilio's love, was real.
She can change her name and deny her past, but Valentina can't run from the truth. The lines between right and wrong, and trust and betrayal, will be blurred beyond recognition as she untangles the deceptions of the two men she once loved and races to find her own truth.
Flo's Review
This was an interesting one for me, in that it took me literally months to read the first third of the book. I was not connecting with Valentina at all. She didn't seem to have too much of a personality at the beginning...I felt like I was just reading about her poor miserable life and seeing her revisit the past over and over and over in her head. Except, she wasn't even revisiting the past concretely. She was hung up on one event and feeling sorry for herself because she didn't have the money and the easy life she did before. There was really nothing about her that made me think, "Oh poor Valentina -- I wonder how things turn up for her."
Until about halfway through the book. It was almost night and day for me. There comes a point in the story where Valentina decides to stop waiting and to take action. THIS is where the story begins. From there, I flew through the rest of the book. There were several mini twists throughout the story that were quite surprising, and then a BIG twist toward the end that I didn't see coming. And by this part of the story we've gotten to Action Valentina. She is conflicted because of her love for people who have basically lied to her for her whole life. But she makes a decision and goes with it and I admire her for following through.
It was a hard first half, and I truly feel like that part could have been cut at least in half but probably even more. But I'm glad I pushed on through to the end and got to know who Valentina Cruz is. The last lines in the book are perfect.
Thank you to the publisher for providing me with an ARC of this book for review.