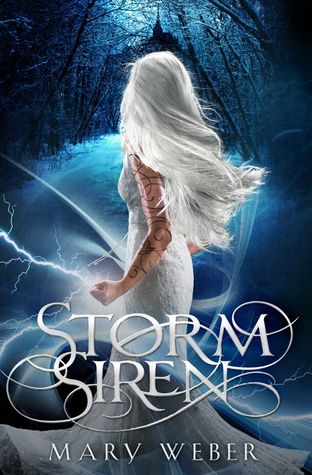 Book Summary
In a world at war, a slave girl's lethal curse could become one kingdom's weapon of salvation. If the curse—and the girl—can be controlled.
As a slave in the war-weary kingdom of Faelen, seventeen-year-old Nym isn't merely devoid of rights, her Elemental kind are only born male and always killed at birth — meaning, she shouldn't even exist.
Standing on the auction block beneath smoke-drenched mountains, Nym faces her fifteenth sell. But when her hood is removed and her storm-summoning killing curse revealed, Nym is snatched up by a court advisor and given a choice: be trained as the weapon Faelen needs to win the war, or be killed.
Choosing the former, Nym is unleashed into a world of politics, bizarre parties, and rumors of an evil more sinister than she's being prepared to fight . . . not to mention the handsome trainer whose dark secrets lie behind a mysterious ability to calm every lightning strike she summons.
But what if she doesn't want to be the weapon they've all been waiting for?
Set in a beautifully eclectic world of suspicion, super abilities, and monsters, Storm Siren is a story of power. And whoever controls that power will win.
Flo's Review
Storm Siren was one of those books that I'd never heard of until I reached BEA, but then I grabbed on a whim. This is a big thing because I flew to BEA this year and so I was trying as much as possible to minimize the number of books I took. But look at that cover, guys. It's gorgeous! And then it sounded like a fun fantasy read as well.
Fast forward to a few months later when I'm tweeting the author at 2 a.m. whining how she ripped my heart out and left us with a MASSIVE cliffhanger. (She totally did.)
I enjoyed meeting these characters. Nym -- you wanted to feel sorry for her, but she didn't want you to. Adora was the definition of crazy. But unfortunately, in a scary way -- like she's nuts because you don't know what'll she'll do. And I fell in love with Colin the second I met him. Colin was funny and fun, but also was deeply supportive and caring. Team Colin!
The story did seem a little slow around the middle...I think maybe some of the journeying and training and partying could have been condensed or something. Toward the end we get back to the reveals and the action, culminating in the aforementioned cliffhanger. I'm really looking forward to seeing how the situation at the end of the book plays out and how Nym will be in light of everything that happened.