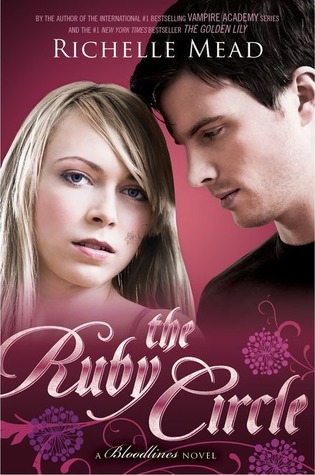 Book Summary
Sydney Sage is an Alchemist, one of a group of humans who dabble in magic and serve to bridge the worlds of humans and vampires. They protect vampire secrets—and human lives.
After their secret romance is exposed, Sydney and Adrian find themselves facing the wrath of both the Alchemists and the Moroi in this electrifying conclusion to Richelle Mead's New York Times bestselling Bloodlines series. When the life of someone they both love is put on the line, Sydney risks everything to hunt down a deadly former nemesis. Meanwhile, Adrian becomes enmeshed in a puzzle that could hold the key to a shocking secret about spirit magic, a secret that could shake the entire Moroi world.
Flo's Review
I wasn't going to review this one, but how could I not?! I read The Ruby Circle basically in a day, only getting up for essential comforts like moving from the bed to the dining table to the couch and then back to the bed and then back to the couch. What I loved most about this book is that the ending was happy and satisfying. I truly can walk away from this series happy about where we've left everyone. The growth of these characters, especially Sydney and Adrian, is absolutely fantastic and knowing where they were in the first book, Bloodlines, makes me wipe away happy tears for them as I close The Ruby Circle.
"The center will hold...because we are the center." <3
If you haven't yet read Vampire Academy and Bloodlines, I encourage you to go forth and do so!