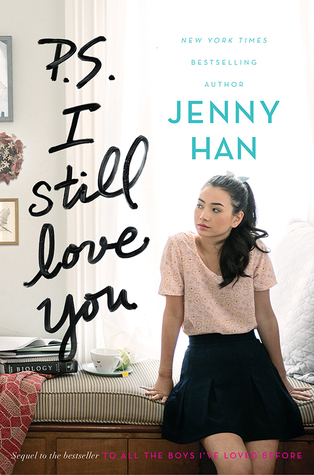 Book Summary
Lara Jean didn't expect to
really
fall for Peter.
She and Peter were just pretending. Except suddenly they weren't. Now Lara Jean is more confused than ever.
When another boy from her past returns to her life, Lara Jean's feelings for him return too. Can a girl be in love with two boys at once?
In this charming and heartfelt sequel to the
New York Times
bestseller
To All the Boys I've Loved Before
, we see first love through the eyes of the unforgettable Lara Jean. Love is never easy, but maybe that's part of what makes it so amazing.
Flo's Review
I gave the first book in this duology, To All the Boys I've Loved Before, 3 stars. And I think that rating will stay steady for this book. I got all caught up in the rush of excitement for this release that what I forgot for awhile was that while I liked the first book, I didn't love it.
Then when I started reading this one, I remembered. Again, it was cute. This is a cute story. Lara Jean is cute and her family is cute. It's kind of hard to describe, but even though there were things happening in the story, I kind of felt like there weren't. I felt as I was reading through it that I was just reading Lara Jean's diary or seeing a snapshot of her day to day life. Which is okay, I guess. But it didn't really hold my interest. This book took me a long time to get through. I never felt like I had to pick up to see where the story was going to go. In the end, what motivated me to pick it up was that it was due back to the library.
All the above being said, I enjoyed many things about this book. It has an overall safe and homey feel to it. Lara Jean reminisces a lot with other characters, and it's to happy, carefree childhood days. I loved hearing the stories from her and John Ambrose McClaren. Speaking of John Ambrose McClaren, he's the best. And there is a line from Peter at the end of this book that still makes my little heart swoon just thinking about it.
Conclusion: Not a page turner, but a smile bringer. And that's good, too :)