It is once again time for the Book Nerds Lent challenge. I am currently knee deep in books I "NEED" to read for one challenge or another. For example, I have been reading a ton of ebooks and listening to audio books lately for the COYER (Clean Out Your E Reader) challenge. As a result, this review copy Flo sent me is still sitting on my desk unopened.
My first goal will be to complete Shade Me by Jennifer Brown. I've only read one of her books in the past, Bitter End, and really enjoyed it. Her books often deal with difficult topics, so they are definitely outside my comfort zone, but are usually well worth the read.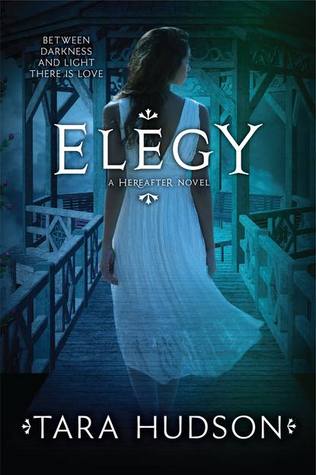 Part two of my challenge will be to read Elegy by Tara Hudson. This is the third and final book in the Hereafter series. I read the first two books shortly after they were released and was REALLY excited when I received this ARC at the RT Convention in.......2013. No, that is not a typo. This book has been sitting in my home office for almost 3 years now. I definitely think it is time to see how this series concludes.