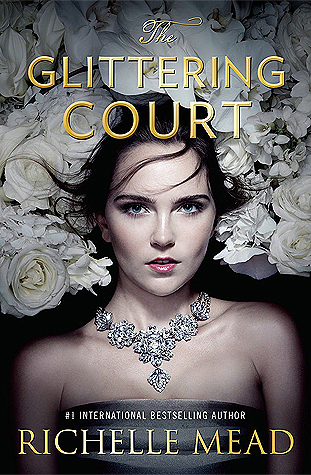 Book Summary
Big and sweeping, spanning from the refined palaces of Osfrid to the gold dust and untamed forests of Adoria,
The Glittering Court
tells the story of Adelaide, an Osfridian countess who poses as her servant to escape an arranged marriage and start a new life in Adoria, the New World. But to do that, she must join the Glittering Court.
Both a school and a business venture, the Glittering Court is designed to transform impoverished girls into upper-class ladies who appear destined for powerful and wealthy marriages in the New World. Adelaide naturally excels in her training, and even makes a few friends: the fiery former laundress Tamsin and the beautiful Sirminican refugee Mira. She manages to keep her true identity hidden from all but one: the intriguing Cedric Thorn, son of the wealthy proprietor of the Glittering Court.
When Adelaide discovers that Cedric is hiding a dangerous secret of his own, together they hatch a scheme to make the best of Adelaide's deception. Complications soon arise—first as they cross the treacherous seas from Osfrid to Adoria, and then when Adelaide catches the attention of a powerful governor.
But no complication will prove quite as daunting as the potent attraction simmering between Adelaide and Cedric. An attraction that, if acted on, would scandalize the Glittering Court and make them both outcasts in wild, vastly uncharted lands…
Flo's Review
*Sigh* So...The Glittering Court. I listed to this one on audiobook, and while I loved the inflection that the narrator's voice was able to carry, this probably wasn't the best bet for audio because it felt really long. From the start, I didn't really connect with Adelaide. This is the second book I've read in a row about someone from a high position being knocked down several levels. The changing of Adelaide's circumstances did change her, but....I don't know. She still felt a little judgmental to me. I always struggle with books when I don't like at least one of the main characters, so this was the first strike for me. Cedric was okay, but eeeehhhh. I didn't really feel swoony over him.
Secondly, I am sad to say that I did not like the last third of the book. The plot took a completely different turn from what was supposed to be a story about the Glittering Court, and I became disenchanted and bored. I will talk a bit more about this later, but I really enjoyed reading about everything involving the Glittering Court, and I didn't feel like the last part of the story was about it at all. It honestly felt like a completely different story to me.
But let's end on a high note. The concept and execution of the Glittering Court was fascinating to me. I loved reading about Adelaide's experiences in both the houses and seeing her relationship with her friends. I just read that this is supposed to be a trilogy with the other two books talking about the other two main girls, and I think I might enjoy them. I'd love to hear more about Tamsin and what happened to her, and Mira was just a complete mystery, so we'll see what her deal is.