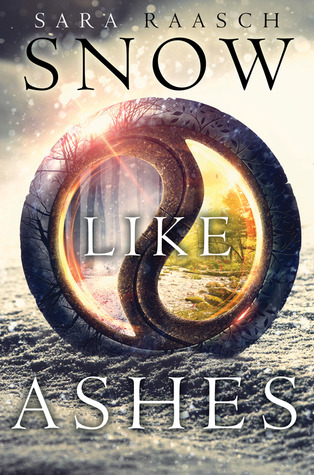 Book Summary
A heartbroken girl. A fierce warrior. A hero in the making.
Sixteen years ago the Kingdom of Winter was conquered and its citizens enslaved, leaving them without magic or a monarch. Now, the Winterians' only hope for freedom is the eight survivors who managed to escape, and who have been waiting for the opportunity to steal back Winter's magic and rebuild the kingdom ever since.
Orphaned as an infant during Winter's defeat, Meira has lived her whole life as a refugee, raised by the Winterians' general, Sir. Training to be a warrior—and desperately in love with her best friend, and future king, Mather — she would do anything to help her kingdom rise to power again.
So when scouts discover the location of the ancient locket that can restore Winter's magic, Meira decides to go after it herself. Finally, she's scaling towers, fighting enemy soldiers, and serving her kingdom just as she's always dreamed she would. But the mission doesn't go as planned, and Meira soon finds herself thrust into a world of evil magic and dangerous politics – and ultimately comes to realize that her destiny is not, never has been, her own.
Flo's Review
First of all -- cover love! How pretty is it?! As soon as I read the summary, I knew that I wanted to read this book. What a fun concept! It's kind of ironic that this book and Frozen both came out around the same time, because both speak to the beauty of winter. Which, as a Florida girl through and through, takes a lot for me to appreciate. LOL.
I felt for Meira at the beginning of the book and cheered her on enthusiastically during her first big thing. (I know -- purposely vague. I'm trying to be spoiler free!) Then when she had something happen that she didn't like because she couldn't control it...part of me understood. The other part was like, "Honestly, girl? You could have it a LOT worse." (Yes, later I felt really bad for thinking that.)
For awhile now I've been seeing the quote,
"Someday we will be more than words in the dark," so I felt a nice sense of familiarity when I encountered it in the book. And after that -- WOW. What a perfect, perfect phrase for what was going on. So bittersweet and so descriptive. So much emotion and exposition in one single sentence. It's perfect.
Finally, let's talk about the boys. I loved them both! But between you and me, I loved Theron just a little bit more.
I'm scared about what will befall all the characters I've come to love as my own family in the second book in this series: Ice Like Fire. I cannot wait to spend time with them again.