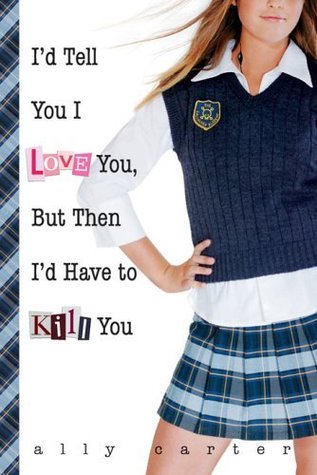 Book Summary
Cammie Morgan is a student at the Gallagher Academy for Exceptional Young Women, a fairly typical all-girls school-that is, if every school taught advanced martial arts in PE and the latest in chemical warfare in science, and students received extra credit for breaking CIA codes in computer class. The Gallagher Academy might claim to be a school for geniuses but it's really a school for spies. Even though Cammie is fluent in fourteen languages and capable of killing a man in seven different ways, she has no idea what to do when she meets an ordinary boy who thinks she's an ordinary girl. Sure, she can tap his phone, hack into his computer, or track him through town with the skill of a real "pavement artist"-but can she maneuver a relationship with someone who can never know the truth about her?
Cammie Morgan may be an elite spy-in-training, but in her sophomore year, she's on her most dangerous mission-falling in love.
Flo's Review
I unfortunately was not connecting with All Fall Down, another book by Ally Carter, so I DNF it. But I had heard a lot about this series and the first audiobook was available at the library, so I decided to give it a try.
I am so glad I did! This story is heartwarming and just completely fun! I love that it plays on the concept of "normal" -- a "normal teenage boy" or "normal teenage girl." Cammie has grown up in this life of spies and spy training, and she is enjoying the opportunity to spend time with a regular teenage boy from the town and do things like go on dates to movies and dances and such. But Cammie's world is far from "normal," so everything she experiences is told through the lens of spy training. Which makes it completely fascinating! I loved hearing about the different classes and the different things the teachers at the Gallagher Academy had done. They had a Career Day at one point, and it certainly did not look like any type of career day I'd ever experienced!
Bex, Liz and Macy and wonderful friends, and I am so looking forward to reading more about these girls in the next books. The end of this story was so so emotional, but so perfect. I think I have found my next series to binge read! I already have a hold on the second book, Cross My Heart and Hope to Spy, and I am impatiently waiting for it to be ready for me to pick up at the library!