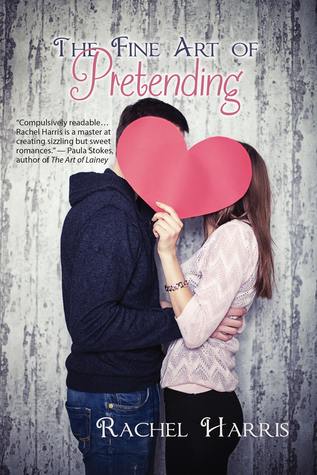 Jacque's Review:

Aly is the one person Brandon connected with after his father died three years prior to the start of this book. Since then, they have become best friends, but dating has been out of the question. He is the star of the baseball team and is part of their school's A-list. He isn't interested in a serious relationship and chooses to casually date a variety of girls.

Aly is friends with some of the elite, but doesn't consider herself part of that group. With only her senior year remaining, she decides it is time to get noticed. She buys all new clothes and makeup, gets a new hair style, and begins to step out of her comfort zone with one goal in mind. She wants to land a date to homecoming with the hottest guy in the school, who is none other than Brandon's friend Justin. What better way to get Justin's attention than to pretend to be dating Brandon...Right? WRONG!!! Aly and Brandon's entire plan backfires when they begin to realize there may be more to their relationship than either of them is willing to admit.
This was a cute and entertaining story, but I felt like the drama dragged on a lot longer than it should have. The reader, as well as all of Aly and Brandon's friends, could see what was going on, but Aly and Brandon were too stubborn or afraid to propel the story forward. I felt like I was stuck in a rut for the longest time, but when I finally broke free....it was over. The ending was what I expected, but after all of the drama, there should have been a few more chapters to cap things off. Perhaps that is part of Rachel's plan with the companion novel that is scheduled to be released in 2016. It will focus on Justin, but hopefully there will be some updates on Aly and Brandon to provide some sense of closure to their story.

I ended up giving this book 3 out of 5 stars because it didn't quite live up to my expectations.