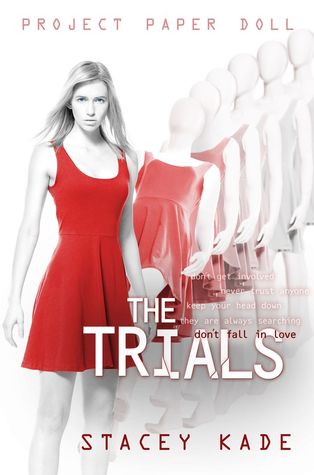 Jacque's Review:

The Trials is the third and final book in the Project Paper Doll series and resumes pretty much where the previous book left off. Zane is missing and Ariane is back in her quarters at GTX after being captured by her creator, Dr. Jacobs. She believes Zane is dead and feels she has nothing further to lose in the trials. She is willing to sacrifice herself to ensure that no future alien/human hybrids are produced. She continues to hone her skills while devising a plan to wipe out all of the major players in the trials.

Everything is going as planned until she discovers that Zane is alive and is now a part of the trials. What??? How can a human become part of this competition? You will need to read the book if you want to find out :)

The majority of the book focuses on the trials, which are held in Chicago. My step-sister lives in Chicago, so I have had the chance to tour and see many of the landmarks, museums, etc. that are mentioned throughout the book. Using real locations helps to more accurately visualize the setting. It also allowed Stacey to focus on the plot and character development, which is definitely a plus.

The pace and action continued to escalate as the stakes increased throughout the trials. The contestants realize not everyone is going to come out of this competition alive, but there is more on the line than they ever imagined. They will need to work together if any of them wants to walk away from this alive.

Overall, this was an excellent conclusion to the series. There were several surprises and a few new characters to keep the story interesting. The relationship development between Zane and Ariane was very believable and the characters remained true to themselves. I also loved the tie in between the the first book and the conclusion. While "The Rules" may have changed, there will always be rules to follow as long as GTX and similar corporations are in existence.

I thoroughly enjoyed both her Project Paper Doll and Ghost and the Goth series and would definitely recommend them to any YA fan.