This Is Who I Am Now
From the publisher: Because time capsules and the idea of capturing who one is at one specific moment are such major themes in the book,

​ t

he blog tour theme is This Is Who I Am Now.

​Y​

ou answer a series of questions about your life

​in late Feb/early March

. You save the answers in a safe place. On the blog tour date, you post those answers

​​

,

​PLUS

the answers to the same questions as they apply to you in early May, to see how much your life has changed

​​

in just a few months.
So, are you ready! Here goes:
What Brings You The Most Joy In Life?

Feb/March 2016: Spending time with my loved ones. Coffee. Sleeping. A really good book. Fangirling.

May 2016: Looking forward to the many summer adventures I have planned.

What Are You Reading?

Feb/March 2016: Siren's Song by Mary Weber and Me Before You by Jojo Moyes

May 2016: The Square Root of Summer by Harriet Reuter Hapgood

What Is Something You're Really Looking Forward To?

Feb/March 2016: My trip to Iceland in April

May 2016: Upcoming Disney trip and BEA/Bookcon

What Is One Thing That's Worrying You?

Feb/March 2016: My house is dirty and I'm always too tired or too busy to clean it. When am I going to have the time and energy to commit?!

May 2016: Work. Times one thousand.

What Is Something That You Always Have With You?

Feb/March 2016: Snacks

May 2016: My new Fitbit!

What Is Something That You Wish You Could Change?

Feb/March 2016: More time to sleep, read, and write.

May 2016: Again, a situation at work.
That was fun! I really enjoyed looking at how quickly things can change. I always like reflecting like this, because I can assure myself that things that I wish I could change and that are worrying me now may not be in three more months.
I'm currently reading The Square Root of Summer, so look for my review soon! (Psst! There may or may not also be a GIVEAWAY involved.... *whistles innocently*)
About the Book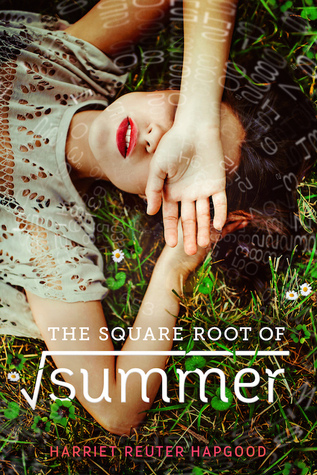 This is what it means to love someone. This is what it means to grieve someone. It's a little bit like a black hole. It's a little bit like infinity.

Gottie H. Oppenheimer is losing time. Literally. When the fabric of the universe around her seaside town begins to fray, she's hurtled through wormholes to her past:

To last summer, when her grandfather Grey died. To the afternoon she fell in love with Jason, who wouldn't even hold her hand at the funeral. To the day her best friend Thomas moved away and left her behind with a scar on her hand and a black hole in her memory.

Although Grey is still gone, Jason and Thomas are back, and Gottie's past, present, and future are about to collide—and someone's heart is about to be broken.
Author Links/Info
Add THE SQUARE ROOT OF SUMMER to your to-read list on Goodreads.
Join in on social media with #SquareRootofSummer and #thisiswhoIamnow