Oooh, I love summer! Pool parties, long nights that are still light outside, 4th of July, amended work schedule, and the list goes on and on! I am so ready for this fun in the sun, relaxing mindset time of the year! Really -- it's the perfect time to get lost in a good book. So to help you do that, we are giving away an ARC of The Square Root of Summer by Harriet Reuter Hapgood. Here's the summary: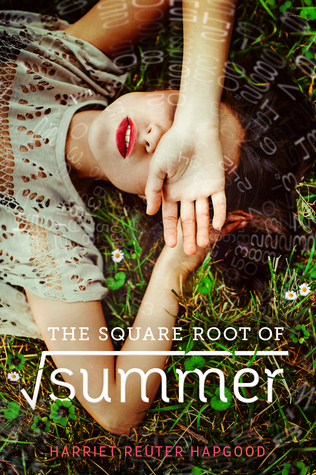 Gottie H. Oppenheimer is losing time. Literally. When the fabric of the universe around her seaside town begins to fray, she's hurtled through wormholes to her past:

To last summer, when her grandfather Grey died. To the afternoon she fell in love with Jason, who wouldn't even hold her hand at the funeral. To the day her best friend Thomas moved away and left her behind with a scar on her hand and a black hole in her memory.

Although Grey is still gone, Jason and Thomas are back, and Gottie's past, present, and future are about to collide—and someone's heart is about to be broken.

With time travel, quantum physics, and sweeping romance, The Square Root of Summer is an exponentially enthralling story about love, loss, and trying to figure it all out, from stunning debut YA voice, Harriet Reuter Hapgood.
This is a US only contest.
a Rafflecopter giveaway
Now that you're done here, do hop on: