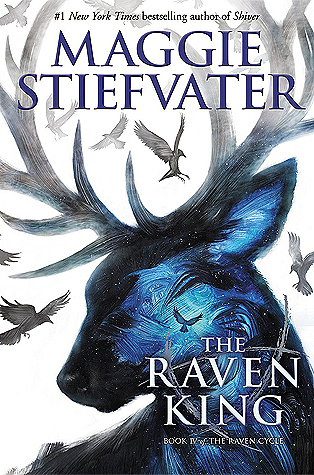 Jacque's Review

The Raven King is the fourth and final book in the Raven Cycle series. As the search for Glendower continues, time is running out for most of the characters. Cabeswater is losing its power, Ronan's dreams are getting darker, and Gansey's days are numbered.
I felt like this book remained true to the series. I'm sure every reader was hoping for a happily ever after, but that was never going to be the case. Maggie did a remarkable job of giving readers most of what they hoped for without changing the course of fate.
There is a new romance that developed that I never saw coming. It would be interesting to go back at some point to see if there were clues in the previous novels that I missed. There was also the introduction of a new character, Henry, and his magical RoboBee. His presence added a new element of magic and explained some of the history of the "art collectors" coming to town, but it was a bit too convenient for me. Maggie needed a way to track Gansey, so here is a new character with the ability to do so.
The ending was very chaotic and confusing. How the magic worked to reach the end result was vaguely explained. I also didn't feel like Blue and Gansey's relationship received the level of attention it deserved. Ronan and his family history was exciting to read about and the interactions between Ronan and Adam were touching, but the two main characters were often ignored for secondary plot twists.
Overall, this was a unique and entertaining series with lovable characters I will not soon forget. The pacing could have been a bit quicker, but I was satisfied with how the series concluded.