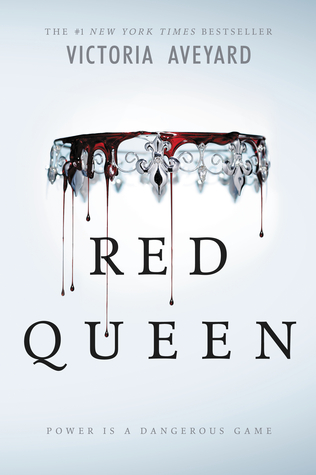 Book Summary
This is a world divided by blood – red or silver.
The Reds are commoners, ruled by a Silver elite in possession of god-like superpowers. And to Mare Barrow, a seventeen-year-old Red girl from the poverty-stricken Stilts, it seems like nothing will ever change.
That is, until she finds herself working in the Silver Palace. Here, surrounded by the people she hates the most, Mare discovers that, despite her red blood, she possesses a deadly power of her own. One that threatens to destroy the balance of power.
Fearful of Mare's potential, the Silvers hide her in plain view, declaring her a long-lost Silver princess, now engaged to a Silver prince. Despite knowing that one misstep would mean her death, Mare works silently to help the Red Guard, a militant resistance group, and bring down the Silver regime.
But this is a world of betrayal and lies, and Mare has entered a dangerous dance – Reds against Silvers, prince against prince, and Mare against her own heart.
Flo's Review
I actually was lucky enough to get an ARC of this one and have it signed by Victoria shortly after it was published. However, I heard a mediocre review from a good friend and so it fell a little bit down on the TBR. And in my world, if it's not on the top of the TBR, it's kind of out of mind.
...until I discovered that my library had the audiobook on CD. This is my preferred audiobook method, since I don't have an auxiliary cable in my car or space on my phone to download the digital versions. So any book for which I can obtain the audiobook on CD get catapulted back to the top of the TBR. This audiobook was 10 CDs long, or almost 13 hours. I enjoyed the narrator, but ultimately it just felt really long to me. It seemed like I was listening to this story forever, and that affected my feelings toward it.
I thought Red Queen was a good story. I enjoyed Mare, Maven, and Cal, and loved to hate Evangeline and the Queen. There were several moments where I was at the edge of seat and breaking a sweat because I was so nervous for Mare. I'd be sure she was going to get busted or exposed, but then she pulled through.
I remember hearing Victoria talking about the book and explaining how she crafted it similar to how she would craft a screenplay -- three acts, with definitive things happening in each act. That stuck with me from when I heard it two years ago, and I recalled it while listening to this book because it did feel a little formulaic to me. I figured out one of the plot twists, which made me proud because I never figure that stuff out! (I didn't figure it out because I was clever and saw through it, but only because I've read so much YA dystopian that I know to be skeptical of some things. Lol.) I didn't, however, see the big twist, and when I heard it, I mentally kicked myself. She dropped so many clues and hints, but I didn't put them together. It broke my heart the way it broke Mare's, and that is a sign of a good book right there.
Red Queen is the first book in a series, and while I enjoyed it, I don't necessarily feel like I have to go running to read book 2, Glass Sword. Maybe if I can locate an audiobook CD I'll give it a go.