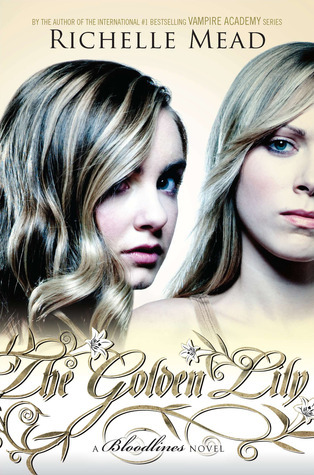 Book Summary
Sydney Sage is an Alchemist, one of a group of humans who dabble in magic and serve to bridge the worlds of humans and vampires. They protect vampire secrets—and human lives.
Sydney would love to go to college, but instead, she's been sent into hiding at a posh boarding school in Palm Springs, California–tasked with protecting Moroi princess Jill Dragomir from assassins who want to throw the Moroi court into civil war. Formerly in disgrace, Sydney is now praised for her loyalty and obedience, and held up as the model of an exemplary Alchemist.
But the closer she grows to Jill, Eddie, and especially Adrian, the more she finds herself questioning her age–old Alchemist beliefs, her idea of family, and the sense of what it means to truly belong. Her world becomes even more complicated when magical experiments show Sydney may hold the key to prevent becoming Strigoi—the fiercest vampires, the ones who don't die. But it's her fear of being just that—special, magical, powerful—that scares her more than anything. Equally daunting is her new romance with Brayden, a cute, brainy guy who seems to be her match in every way. Yet, as perfect as he seems, Sydney finds herself being drawn to someone else—someone forbidden to her.
When a shocking secret threatens to tear the vampire world apart, Sydney's loyalties are suddenly tested more than ever before. She wonders how she's supposed to strike a balance between the principles and dogmas she's been taught, and what her instincts are now telling her.
Should she trust the Alchemists—or her heart?
Flo's Review
This series is fantastic! Sydney is really coming into her own. She is questioning everything she has been taught to believe and is slowly creating her own belief system, based on what she has experienced and what her own heart tells her. This is very difficult for her to do, and I always find myself to be proud every time she makes a decision, has a thought, or takes an action that is truly her own. Among the whole magical story line of Moroi, Dhampirs, Alchemists, and more, there is teenage romance, which I love. At one point in the book I had to exclaim to my friends who had read it: "This book is frustrating me! I just want the people I want to get together to be together!!!"
When I first met Adrian Ivashkov in the Vampire Academy series, I was like, "Eh. He's alright." I could take him or leave him. Now, everything single word he says and thing he does makes me laugh and melt. "Oh Adrian!" I want to say. All the time. In many different tones of voice with many different meanings. I wish you didn't have such an issue with the sun, then you could come live with me in Florida. You could paint all day while I worked and then we'd get some drinks at happy hour. I agree with the girls, though, that the smoking would be a no go. Anyway, I am officially on Team Adrian.
The scenes with Sydney and Brayden were hilarious. Because the kinds of questions Sydney was asking herself are things that I think all teenage girls ask themselves in those situations. But they ask their friends, while Sydney makes note to find a book on the topic. LOL.
The ending: I was not prepared!! My heart is still recovering. Why didn't y'all warn me?!?!? Needless to say, The Indigo Spell has been downloaded to my Nook and is ready to go!